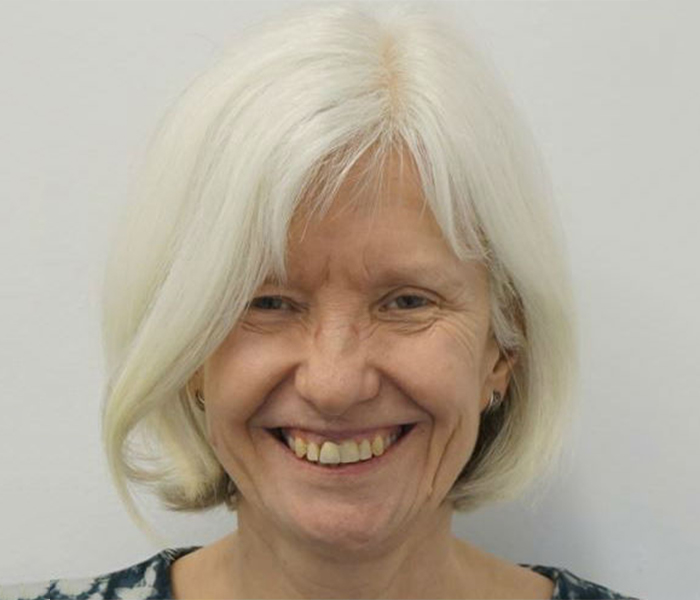 Pat holds a Chair in Primary Care and joined the Nursing Midwifery and Allied Health Professions (NMAHP) Research Unit in 2012. Until 1998 Pat worked as a GP and GP trainer in the East End of London where she was actively involved in GP Obstetrics and Maternity Service commissioning. After undertaking a distance learning MPhil in the Department of Primary Care at Cardiff University on infant feeding decision making, she moved to Aberdeenshire.
Here she combined rural General Practice with research at The University of Aberdeen, initially at The Centre for Rural Health in Inverness and latterly at the Health Services Research Unit. Her PhD investigated group based interventions to support breastfeeding. She held a Chief Scientist Office Primary Care Career Award and has twice won the RCGP/Boots research paper of the year award.
Her research has attracted international recognition and focuses on the design and delivery of complex interventions to support healthy behaviours, particularly around childbirth. She is a mixed methods researcher particularly interested in prevention, ecological approaches to understanding behaviour and how qualitative research methods are applied in randomised controlled trials. She sits on the NIHR-HTA Commissioning Board, the Editorial Board of Pilot and Feasibility Studies Journal and is Deputy Chair of a University of Stirling Ethics Committee.